ROBOTIC WELDING SOLUTIONS FOR MANUFACTURING
Robotic welding is the technology of automating industrial welding processes such as metal joining, tooling, and fixturing to increase efficiency, speed, and accuracy. At the same time, welding automation can decrease waste and enhance safety, which is a cost-efficient solution for many industries.
Robots can be integrated and programmed to move, articulate, cut, and joint workpieces. The welding automation systems use arms, machine vision, precise tools, sensors, and laser technology to enable three-dimensional welding for different and specific manufacturing needs. Discover how automation can help your business.
Categories of Robotic Welding Automation
BOS has the team and technology to achieve highly complex and integrated spot welding applications. Accordingly, we offer highly flexible automation for spot welding including technologies such as sealant application, stud welding, multi-stage fixturing, adaptive welding, vision integration, material handling and tool changing. Our design, simulation and weld/process mapping not only minimize floor space but also reduce fixture costs while maximizing productivity and flexibility – all while reducing your project risk.
Whether its galvanized steel in the automobile industry or small intricate non-ferrous metals in medical or aerospace that require precision control, we have the experience and process to make sure your parts join perfectly. Starting with best in industry tooling and fixturing is a must; add to this a solid engineering approach to your process complete with full testing, path generation and simulation, and BOS is your best source for customized welding applications.
In industries such as aerospace, medical and electronics traditional welding applications are often not desirable because minimal heat distortion or precise control over penetration is required. Using cutting edge laser welding technologies, precision and controllable processes and tooling, BOS will ensure accurate and repeatable quality results that exceed your expectations.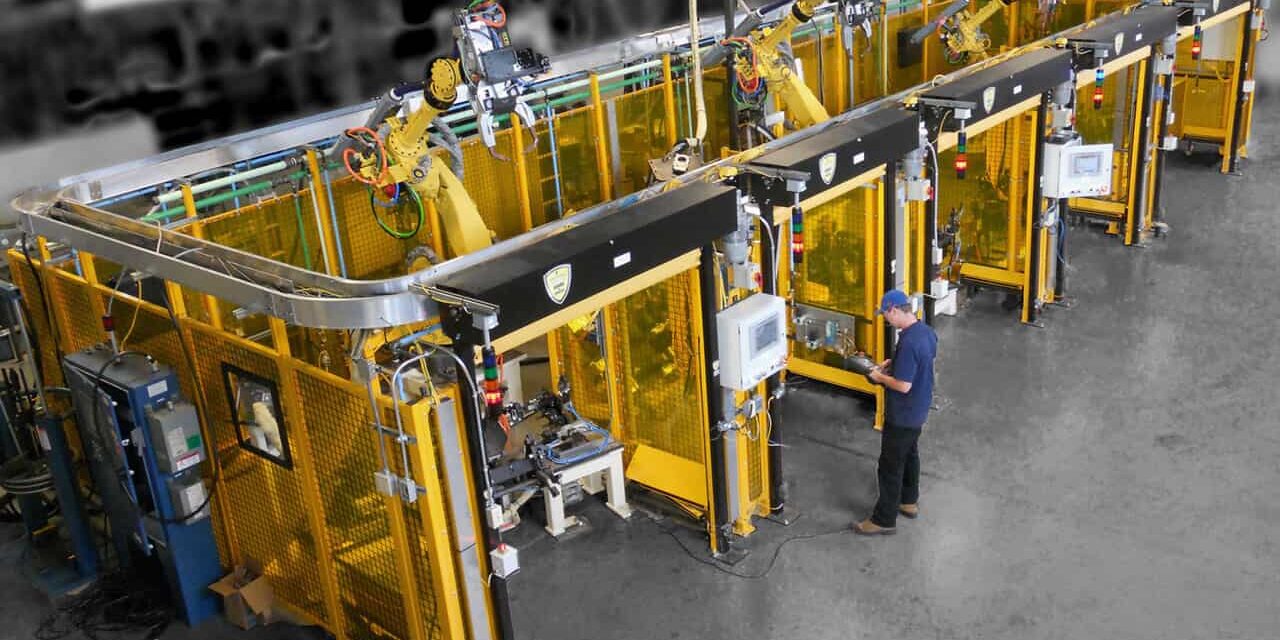 BOS Robotic Welding Automation Solutions
Simulation, coordinated motion, integration with vision systems and material handling, along with the best in industry fixtures. Such capabilities have made us arguably the most flexible robotic welding solution provider in North America.
BOS turnkey welding automation is complete with 3D designs and simulation, best in industry tooling and fixturing, with state of the art control and integration. We have the team, the technology, and the process to make your project a success. With decades of experience across many different industries, we will find innovative and profitable solutions for your welding automation project.
LEARN MORE ABOUT AUTOMATION
Contact us today and see how we can help you automate your business.