Build an Innovative Career with BOS
All career opportunities at BOS are listed below. Please be aware of counterfeit job offers that ask for sensitive personal information or money – we will never do this.
There is always something new and interesting happening at BOS. New projects with advanced technologies present our team with exciting challenges and learning opportunities every day. We are one of the fastest growing companies in Canada and one of the best employers for recent graduates in the country.
Our people are the pulse of our innovative culture. At BOS, we invest deliberate effort and care into the training and development of our people to make us a better team. In fact, it is our very purpose as a company:
"BOS will be an engine for developing young people into inspired professionals of character and competence to benefit themselves as individuals, each other in our innovative workplace, and our society." ~Ben Huigenbos, President
A career at BOS will never be static or boring. It will be challenging and it will be rewarding. We will allow you to push the boundaries of your expertise and challenge you to learn every day.
At BOS, we look for and strive to develop people that embrace and champion the following values: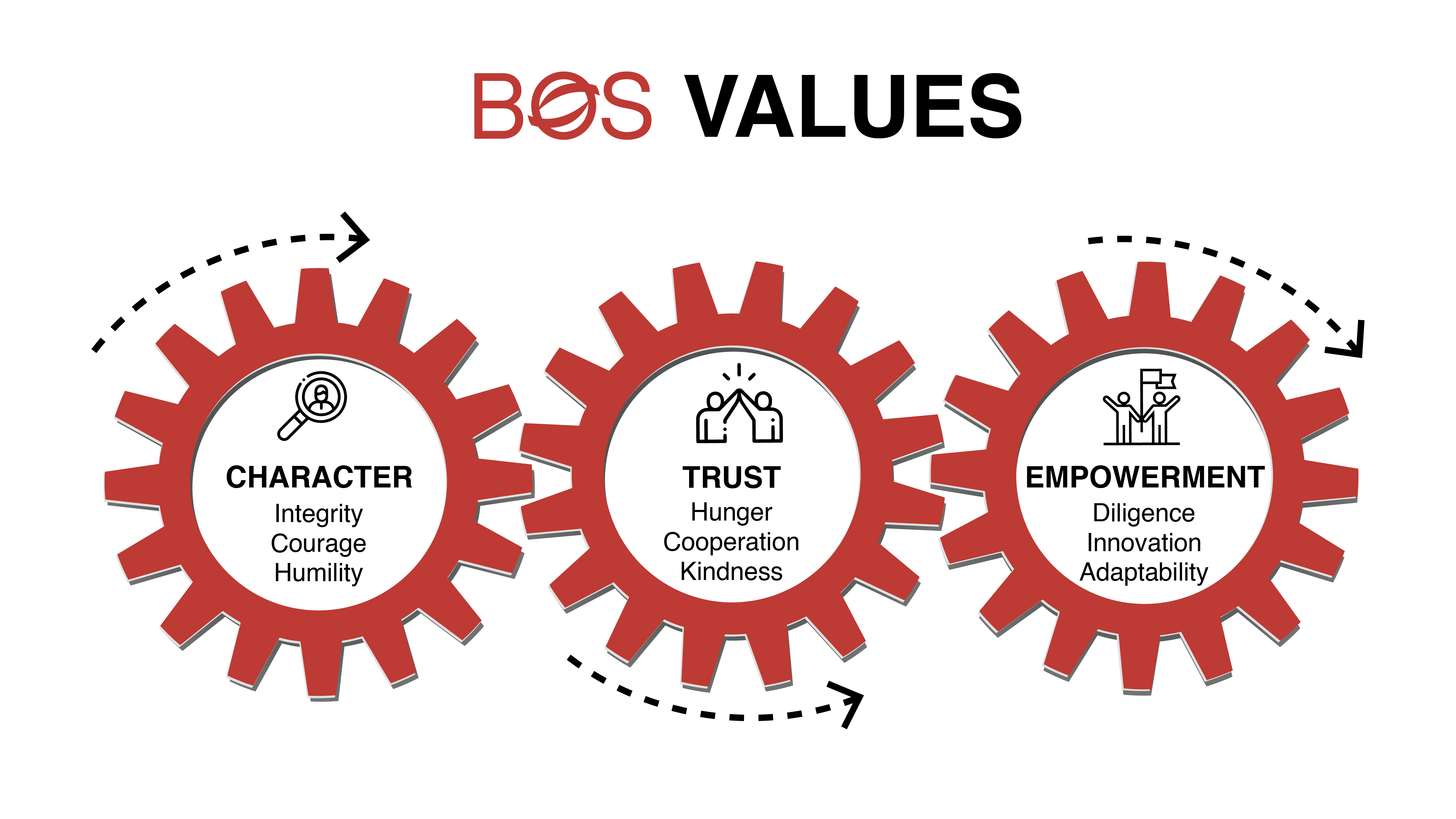 BOS is an equal opportunity employer. BOS will not discriminate against any applicant for employment on the basis of race, colour, age, religion, sex, sexual orientation, gender identity, national origin, or disability. Accommodations are available on request for candidates taking part in all aspects of the selection process. We believe in integration, and we are committed to meeting the needs of people with disabilities in a timely manner. We will do so by removing and preventing barriers to accessibility and by meeting our accessibility requirements under Ontario's accessibility laws.
Current Career Opportunities at BOS
We are always looking for people to join our Team at BOS. There might not be a posting today that fits your skills and experience, but we still want to hear from you. Please click here to submit your resume and tell us about what makes you stand out in an open application.