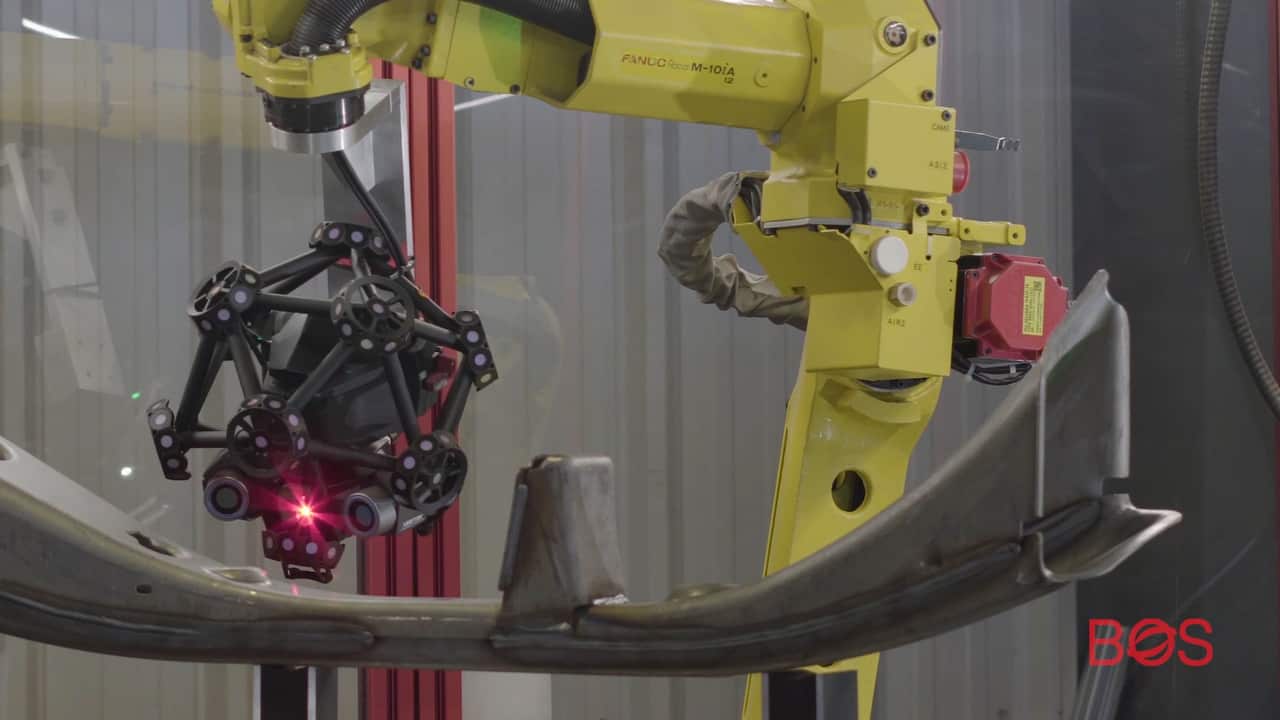 The I-CR is a high-accuracy, fully automated 3D measuring cell designed to complete full part measurement fast and reliably without slowing down production. Powered by the Creaform MetaSCAN 3D-R system, the cell acquires up to 480,000 measurement points per second and is capable of measuring parts up to 6 meters in length with an accuracy of 78 microns. The I-CR is easy to use and designed for an industrial environment.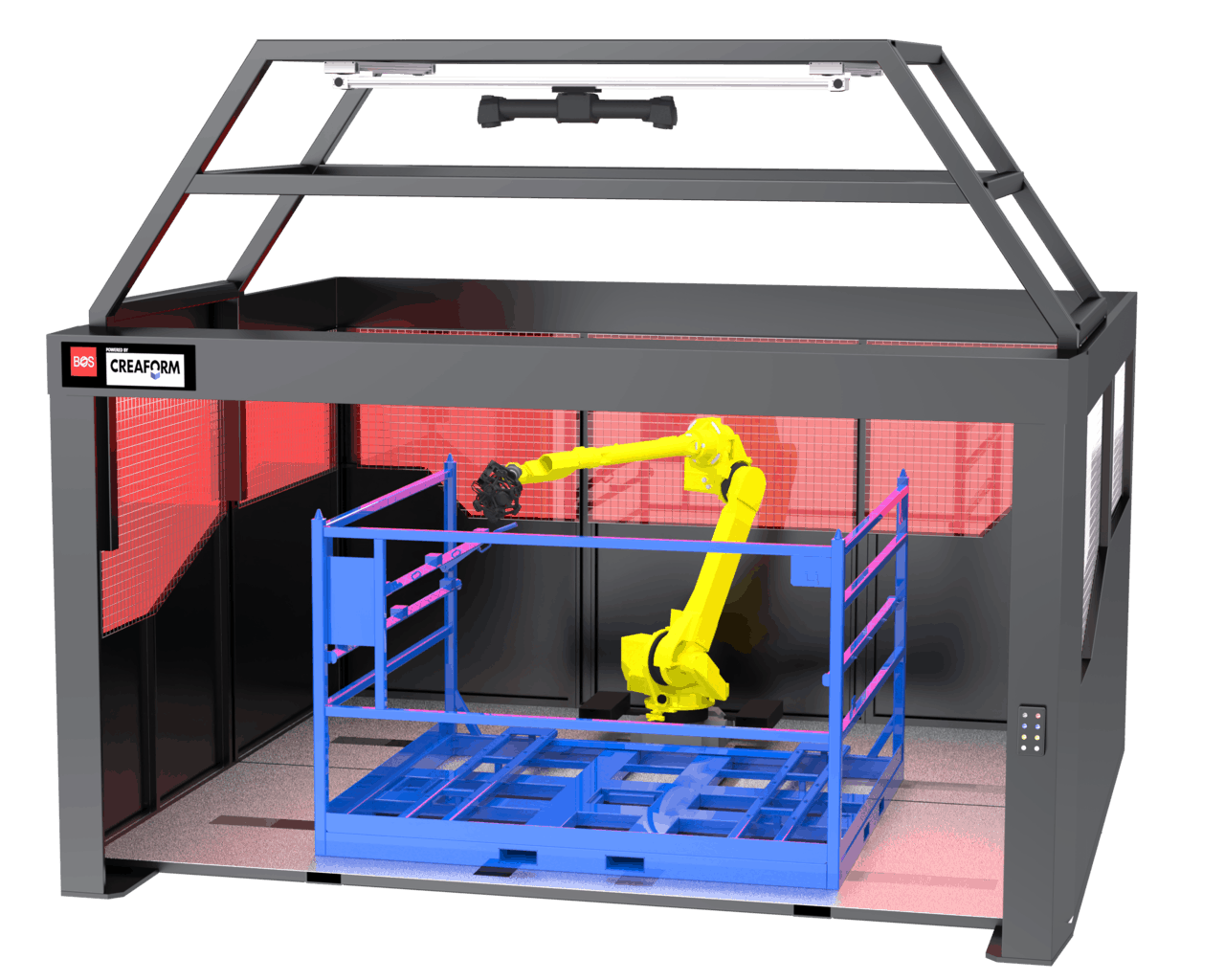 BOS is a certified integrator of Creaform 3D measurement technologies. Intrigued by the I-CR but need a customized solution? BOS also provides full turnkey Creaform measurement solutions specific to the needs of your application.
Accuracy - 0.078mm (standard measuring volume)
Standard Measuring Volume – 16.6m3
Part Size – 0.2 – 6m (option and accuracy dependent)
Robot Reach – 3123mm
7 Laser Cross Scanner Producing 480,000 measurements/s
Optical Measuring System – Not Dependant on Robot Accuracies or Calibration
Real-time 3D Point Cloud Generation
Designed for an Industrial Environment
Creaform MetraSCAN 3D-R System
MetraSCAN 750-R Scanner Unit
MetraSCAN Calibration Plate
C-Track Elite Optical Tracker
C-Track Calibration Bar
C-Track and MetraScan Controller
R-Series Auto Calibration Kit
R-Series I/O Module
R-Series Industrial Computer
Glass-protected Targets
PolyWorks Inspector Standard
ATI Collision Sensor to Protect MetraSCAN-R Scanner Unit
Automatic Calibration via ATI Tool Changer
FANUC M-710iC/12L
FANUC R-30iB Plus Controller with Dual Check Safety (DCS)
Allen Bradley Compact GuardLogix PLC
7" Allen Bradley Panelview HMI
Universal Part Fixture
BOS Branded Guarding with Machine Base Mounting
Powder Coated Steel Machine Base
Skid Mount for Quick and Easy Setup
Wire Conduit and Supports
Operator Load Station with Safety Light Curtains and Roll-up Door
575VAC Power Input
1 Year Warranty
3 Days of Training
Standard Turntable
7th Axis for Robot
Robot Mounted Laser Sensor to Verify Part Position
480VAC Power Input
Custom Mounted Robot
Overhead Gantry for C-Track
LEARN MORE ABOUT THE I-CR
Contact us today for more information, including pricing. We look forward to collaborating with you.